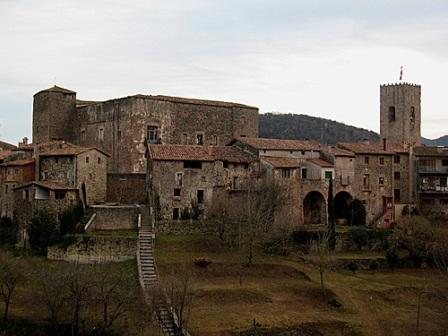 Santa Pau
Village situated in the middle of the Garrotxa Volcanic Area Natural Park.
This medieval village has also a castle (s.XIIII-XIV) that has been declared Historical Monument.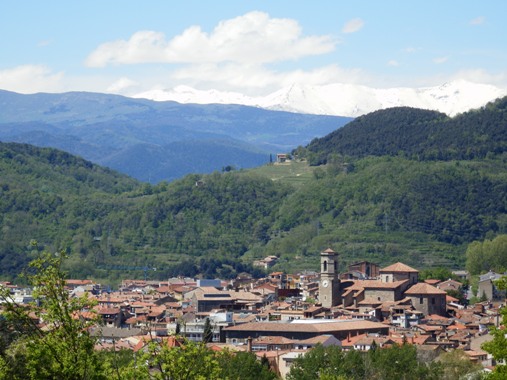 Olot
It is Garrotxa's capital.
The area's landscapes have inspired great artists, like the painters who belonged to the well-known Olot School of landscape artists, and poets like Joan Maragall. It's worth visiting the Regional Museum and the Volcanoes one.
The village fiesta (festes del Tura) takes place from 6 to 11 of September.It's a very popular celebration and you can find people from everywhere.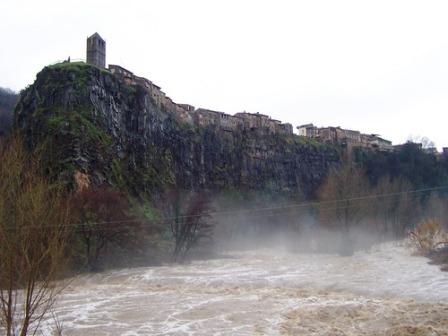 Castellfollit de la Roca
Castellfollit de la Roca is one of the smallest city council of Spain.
It is located on a basalt cliff. This cliff is more than 50 metres high and it is nearly one kilometre in length. This precipice was formed by a lava flow. It came from Croscat's volcano.
Lots of painters and photographers have immortalized this town thanks to the impressive church and houses on the cliff.
In this village also can find a basalt quarry.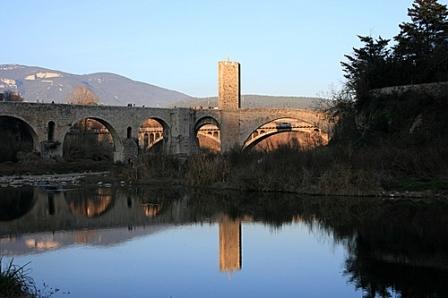 Besalú
Besalú is a village that has a medieval historical heritage.
His Romanesque bridge over the river Fluvià, the Jewish neighbourhood and the church of Saint Peter's monastery (XII century), are the most important monuments.